Member's Shout Out Form
Tell us what you've been up to. Books, Webinars, Presentations?
54th Annual Conference in Pittsburgh - October 27-29, 2022
Register here for IASA's 54th Annual Conference in Pittsburgh.
All presenters, respondents, and discussants must be members in good standing of the Italian American Studies Association by September 1, 2022.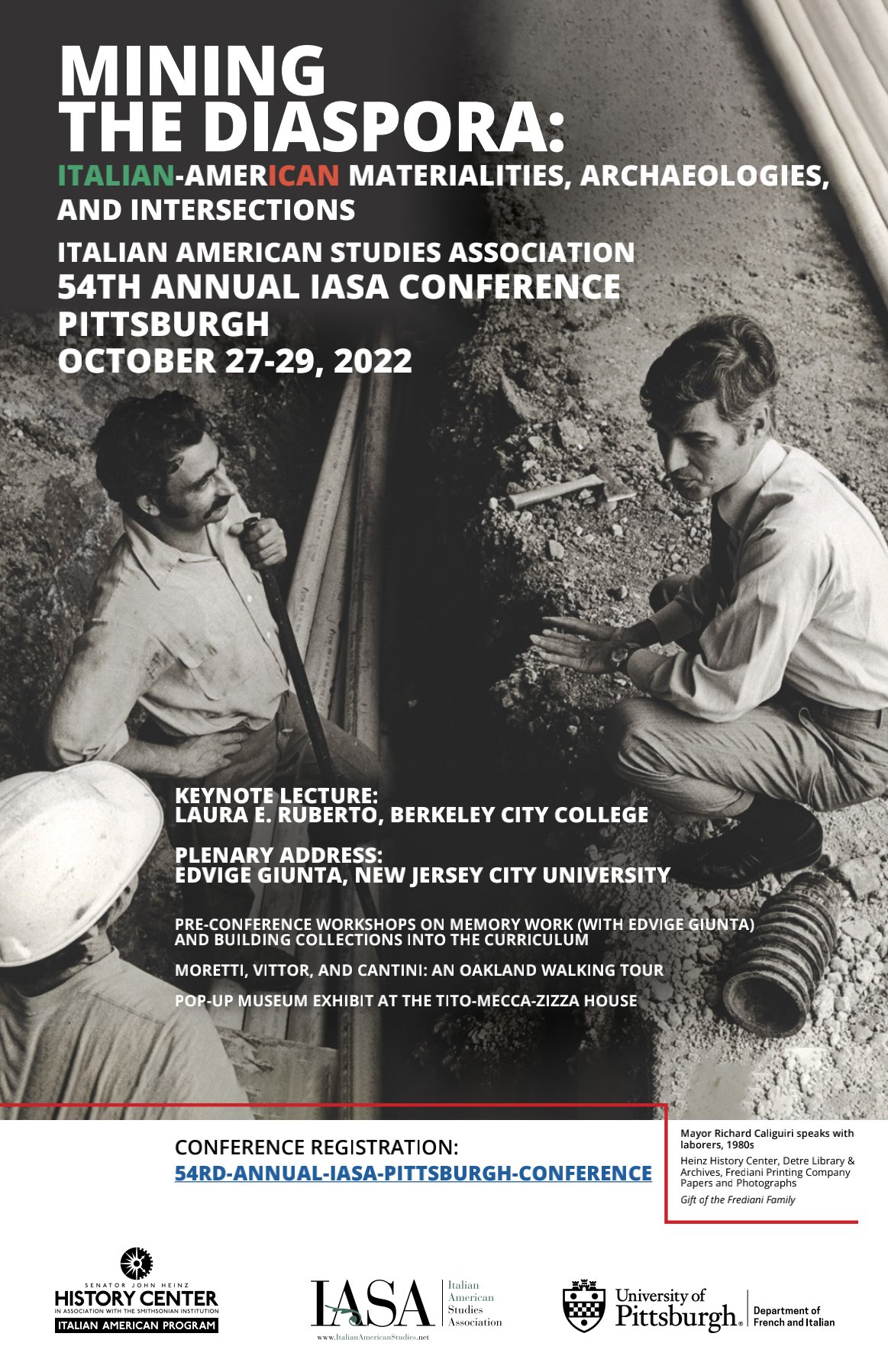 For more information, please click here:
https://www.italianamericanstudies.net/cpages/2022pittsburgh
Lucca Symposium - May 26-29, 2022
We are also happy to announce that we are partnering with the American Association of Teachers of Italian (AATI). Therefore, if you register for the IASA symposium in Lucca, you can attend the AATI sessions.
September 8, 2022 Webinar
June 29, 2022 Webinar
Register here for The Queer and Italian Canadian Project Webinar.
April 25, 2022 Webinar
June 10, 2021 Webinar