Membership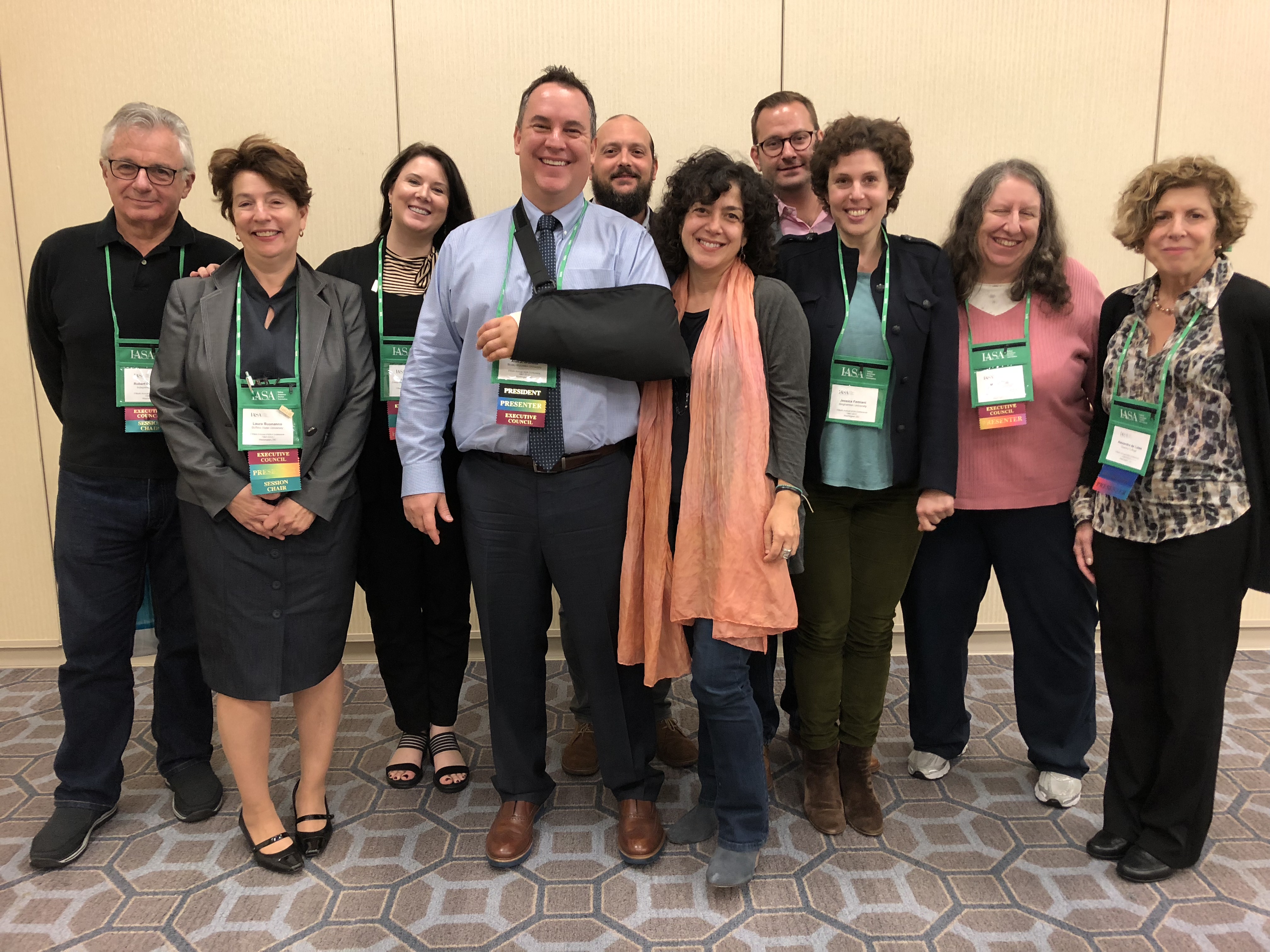 IASA encourages all visitors to our site to register with the IASA website and become a paid member of the association. Registration insures that IASA has an individual's most updated contact information.
NOTA BENE:
If you are a yearly member of IASA, you must register here.
If you are a member of an IASA chapter and would like to pay your chapter dues to IASA-Western Regional Chapter or IASA-Long Island Chapter, you must register here. All IASA chapter members must be paid members of the national.
IASA membership dues are:
Regular Individual Membership: $55
Adjunct (proof required): $35
Student (proof required): $25
Institutional: $100 per year
Life membership: $1000 (or installment plan paid at the rate of $100 per year for 10 years)
IASA Chapter dues are:
In addition to joining IASA, individual chapter dues are as follows:
Regular individual membership: $20
Institutional: $30
Family (2 or more): $20
IASA Membership Information:
Membership runs until the end of the calendar year, from the date of joining.
If you have an existing IASA website account, you can easily renew your membership by logging into your account.
Payment by Check:
We strongly encourage payment of membership dues through this website via PayPal; however, we do allow payment by check through regular mail. Checks should be made payable to "Italian American Studies Association" and sent to the following address:
Italian American Studies Association (IASA)
c/o Donna Chirico, Treasurer
John D Calandra Italian American Institute
25 W. 43rd Street, #17
New York, NY 10036
IASA Membership Registration Form 
Please print, fill out, and mail to the IASA Treasurer.
IASA Membership Registration Form 
Click here if you are having trouble registering.
Student & Adjunct Membership
Benvenuto. Thank you for your interest in joining the Italian American Studies Association. There has never been a more important time to join IASA. Your IASA membership will benefit your career as well as your profession. Benefits of membership include access to the IASA members' database (visible to all registered members only) and access to free PDF versions of AIHA proceedings on our website.
We are pleased to offer the student membership dues rate. Please complete the attached student verification form and submit it to us via our submittable system in order for your registration to be processed. Please note, that your registration is not complete until this form is received by IASA and confirmation of your student status is emailed back to you.
If you have any questions, please contact Colleen Ryan at ryancm@indiana.edu
Again, thank you for your interest and devotion to the interdisciplinary study of the culture, history, literature, sociology, demography, folklore, and politics of Italians in America.