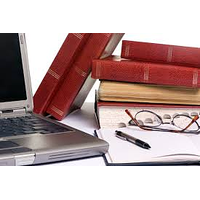 The Italian American Studies Association has re-launched its annual volume of peer-reviewed scholarship on all aspects of the Italian American experience.
The new volume , the IASA Annual, is scheduled to be published as a paperback and an e-book in fall of 2018 by the State University of New York Press. We invite submissions for the Annual. As an academic association of scholars representing a wide range of disciplines, interests, and approaches, IASA seeks theory- and research-based papers in such fields as history, sociology, political science, anthropology, literary and cultural studies, women's studies, and related fields. Fiction, poetry, memoir, and other forms of creative writing will not be considered, nor will papers published elsewhere nor under consideration by any other publication. The Annual will be published in the fall of 2018 , and be distributed by a U.S. university press. The Annual welcomes submissions of papers presented at recent IASA conferences. We especially encourage submissions from those preparing papers for our November 2017 annual conference celebrating 50 years of AIHA/IASA , but the submission process is open to all.
Authors wishing to have a manuscript considered for publication should email the following three items in Microsoft Word format as attachments to the editor (oppedisano.robert@gmail.com): 1. A copy of the manuscript, including page headers with the author's name throughout; 2. A copy of the manuscript without any identification of the author-- no title page, or header; 3. An abstract. We welcome initial queries of interest before submission.
Deadline for submission: April 15, 2017
Queries: oppedisanorobert@gmail.com
For complete Annual information and submission guidelines: http://www.italianamericanstudies.net/articles/call-for-papers-new-italian-american-studies-association-annual
---