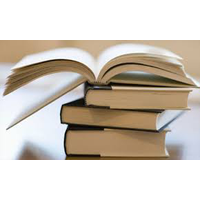 The Italian American Studies Association has re-launched its annual volume of peer-reviewed scholarship on all aspects of the Italian American experience. We now invite submissions for the 2016 IASA Annual. Papers are not limited to those delivered at the 2015 IASA conference held in Washington, D.C but presenters there are strongly encourage to consider submitting their work.
As an academic association of scholars representing a wide range of disciplines, interests, and approaches, IASA seeks theory- and research-based papers in such fields as history, sociology, political science, anthropology, literary and cultural studies, women's studies, and related fields. The Annual will be published in 2017, and be distributed by a U.S. university press.
Authors wishing to have a manuscript considered for publication should email the following three items in Microsoft Word format as attachments to the editor (oppedisano.robert@gmail.com):
1. A copy of the manuscript, including page headers with the author's name throughout
2. A copy of the manuscript without any identification of the author-- no title page, or header
3. An abstract
Papers may include figures, such as photos, tables, or drawings, all in black and white. Figures must not be embedded in Word files and should be submitted separately with the manuscript, which should contain references to the figures ("insert Figure 1 about here"), and a list of figure captions should be listed as a separate page. Placement and inclusion will be discussed after the article's acceptance.
Articles should generally be no more than twenty-five pages (6250 words) long, double-spaced, not including bibliography and endnotes. The Annual generally follows the 15th edition of The Chicago Manual of Style (Chicago: University of Chicago Press, 2003). The Annual uses the Chicago Style author-date system for citations, with authors' full names included in the Works Cited list. For more information, see http://www.chicagomanualofstyle.org/tools_citationguide.html.
Manuscripts are acknowledged on receipt and are evaluated first by the editor, and, if necessary, by members of the editorial board. If appropriate for the Annual, manuscripts are sent unidentified to two anonymous referees for review. Authors are notified as soon as a decision has been made to accept or reject a manuscript; rejection may be outright or with the possibility of revision and resubmission for a new evaluation. Submissions should not have been published elsewhere nor be under consideration by any other publication. If a paper is accepted for publication, the author is responsible for providing the Annual editor with a clean, corrected copy of the manuscript in Word format.
Deadline for submission: April 30, 2016
Queries: oppedisanorobert@gmail.com
---