The 49th Annual IASA Conference Program
The 49th Annual IASA Conference Registration Link Below
Reception at the Italian American Museum, Los Angeles
Join us on Saturday, November 5 at the Italian American Museum of Los Angeles for the closing reception from 6:00-7:30 PM. Following panel sessions, a coach bus will depart from The Hotel Current at 5:00 PM sharp and transport attendees to and from the Italian American Museum of Los Angeles, which is hosting the closing reception.  The National Italian American Foundation is sponsoring the wine and hors d'oeuvres. The reception will include  a tour of the museum, remarks by Alan Gravano, IASA President, John Viola, NIAF President, Clorinda Donato, The George L.  Graziadio Chair of Italian Studies, and Marianna Gatto, Director of IAMLA, and the presentation of IASA travel stipend awards.
After the reception, we will board the bus for a ten-minute drive to Casa Nostra Ristorante & Bar for our Farewell Banquet from approximately 8:00-10:00 PM.  The restaurant is located at 825 James M. Wood Blvd. Los Angeles, CA 90015. There is a 5 hour free parking validation, if one parks nearby at the TCW Building Garage located at 930 Eight Place.
The coach bus will return everyone to The Hotel Current at the conclusion of the Farewell Banquet.
The Hotel Current & The Ayres Hotel Seal Beach Information & Links
The Hotel Current is holding 50 rooms per night, at a discounted rate of $109 per room, rate effective through September 3rd. Hotel Current is 1 mile from CalState, Long Beach. 5325 East Pacific Coast Highway-Tel. (562) 597-1341-Reservations (800) 990-9991
The Hotel Current has a shuttle service that runs to and from CSULB starting at 7:00 AM and ending at 10:45 PM.
You must call The Hotel Current directly to get the discounted rate of $109. The group code is: IASA. Please use this code, if you register online (do not use IASA conference, use only IASA).
The Ayres Hotel Seal Beach is holding 10 rooms per night, at a discounted rate of $125, rate effective through October 4th. Ayres Hotel Seal Beach is 3.1 miles from CalState, Long Beach. 12850 Seal Beach Blvd.-Tel. (562) 596-8330-Reservations (800) 653-3230
There is no shuttle service at The Ayres Hotel Seal Beach; the participant(s) must drive or use Lyft, Uber, or taxi service.
Italian Los Angeles Half-Day Tour: Sunday, November 6 from 8:30-12:30
Italian Los Angeles Tour (1/2 day morning tour 8:30 – 12:30 a.m., Sunday, November 6, 2016).  Experience highlights of the Italian presence in Los Angeles, home to the 5th largest population of Italian descent in the country. Sites will include Sabato Rodia's Nuestro Pueblo ( "Watts Towers"), recently beginning its candidacy as a UNESCO World Heritage site, and Los Angeles' port city, San Pedro's fishing community from Ischia and Sicily. The $50.00 payment includes spuntino/snack and entrance fees. The tour departs and returns to Hotel Current. 
With Luisa Del Giudice, Ph.D. independent scholar, former Founder-Director of the IOHI - Italian Oral History Institute and UCLA professor of Italian folk culture, writer of www.ItalianLosAngeles.org, and editor of Sabato Rodia's Towers in Watts:  Art, Migrations, Development (NY: Fordham, 2014). She coordinates the Watts Towers Common Ground Initiative and the UNESCO World Heritage candidacy for the monument. For more information or if you are interested, please contact Luisa Del Giudice: luisadg@humnet.ucla.edu 
Keynote Speakers Louisa Ermelino & Pasquale Verdicchio
"From Sinatra to Gaga: Seventy Years of Italian Americans Center Stage and Behind the Scenes in Art, Music, Theater, Literature and
Sports"
by Louisa Ermelino
Thursday, November 3rd, 2016
The Karl Anatol Center (Cal State Long Beach)
7:00 PM
Bio:
Louisa Ermelino is the author of a trilogy of novels set in the Greenwich Village Italian American community in New York showcasing
the power and influence of women. As a journalist she has worked at People, Time International and InStyle magazines. She is
currently the Vice President and Reviews Director at Publishers Weekly. Her most recent book is a collection of stories,
Malafemmena, from Sarabande Books.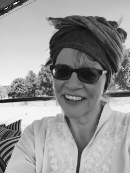 "Italian Americans Represented: The Pleasure of Pixels and the Wisdom of Images"
by Pasquale Verdicchio
Friday, November 4th, 2016
Cal State Long Beach (Room TBA)
Time: TBA
Bio:
Pasquale Verdicchio is a founding member of the Association of Italian Canadian Writers. His translations from Italian to English, and
his own poetry have been published through presses in Canada, the United States, and Italy. His most recent publications include
This Nothing's Place, winner of the 2010 Bressani Prize for Poetry, and a translation of Andrea Zanzotto's Fosfeni (2010). In addition,
he has published translations of works by Pier Paolo Pasolini, Alda Merini, Antonio Porta, and Antonio Gramsci. His essays on poetry,
film, photography, ecocriticism and literature have appeared in journals in North America and Europe. Verdicchio has taught
literature, cultural studies, film and writing at the University of California, San Diego, since 1986.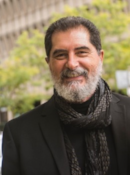 IASA 2016 Conference: Long Beach, CA
The George L. Graziadio Center at California State University, Long Beach is proud to host the 2016 IASA conference on the CSULB campus in the fall, dates forthcoming. The Center was begun by Italian American donors who wanted to see the study of both Italian and Italian American culture prosper and grow. Hosting the IAS conference is the best way for the Center to serve the cultural, educational, and intellectual interests of the Italian American Community. We look forward to welcoming you in 2016.
Please Submit Proposals to Our Submittable Site: Deadline June 1, 2016