50th Annual Italian American Studies Association Conference Program
Washington Marriott Wardham Park & Omni Shoreham Hotel Information & Links
The Washington Marriott Wardman Park is the conference hotel.  
Room rates for the IASA/NIAF Conference are $239.00 for single and double occupancy.
(There is no conference code required to make your reservations.)
2660 Woodley Road NW-Washington, DC 20008-Tel. (202) 328-2000
The Omni Shoreham is located one-block from the Marriott Wardman Park Hotel. Room rates are $189.00. To make a reservation, please call Omni Reservations at 1-800-843-6664 (800-THE-OMNI) and reference the group name: "Italian American Studies Association Room Block."
2500 Calvert Street NW-Tel. (202) 234-0700
Keynote Speaker Robert Orsi
Title: "The Dangers of Italian Americans Reading (Besides Going Blind)"
His keynote address will discuss reading as an activity in Italian American homes and its impact on Italian American scholars and intellectuals.
Bio: Dr. Robert Orsi, the son of an Italian immigrant father and a Sicilian-American mother, was born and raised in an Italian and Jewish neighborhood in the Bronx.  He graduated from Trinity College in Connecticut and received a Ph.D. in 1982 from Yale University, where his dissertation became the basis for his first book, The Madonna of 115th Street.  He is also author of Between Heaven and Earth: The Religious Worlds People Make and the Scholars Who Study Them; Thank You, Saint Jude: Women's Devotion to the Patron Saint of Hopeless Causes; and several edited collections and essays. His most recent book is History and Presence (Belknap, Harvard UP, 2016).  Dr. Orsi has taught at L'Universitá degli Studi di Roma, Fordham University, Indiana University, and Harvard University.  He is now at Northwestern University, where he is the first holder of the Grace Craddock Nagle Chair in Catholic Studies.  Dr. Orsi studies American religious history and contemporary practice and American Catholicism in both its historical and ethnographic perspective.  He is also widely recognized for his work on theory and method for the study of religion.  Dr. Orsi is a fellowship recipient of the Guggenheim Foundation, the National Endowment for the Humanities, the Fulbright Foundation, and the Social Science Research Council.  In 2016-2017, he was the Carl and Lily Pforzheimer Fellow at the Radcliffe Institute for Advanced Study.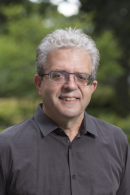 Opening Reception at the Washington Marriott Wardman Park
Following Robert Orsi's Keynote, please join us on Thursday, November 2 at the Washington Marriott Wardman Park in Maryland Room B & C for the opening reception from 8:00-10:00 PM. There will be hors d'oeurves and a cash bar. 
Friday, November 3: Farewell Banquet at Omni Shoreham Hotel
I am pleased to announce that the plans for the Farewell Banquet, which we typically hold on Saturday night, have been finalized. Due to the recommendation from B. Amore in 2015, I scheduled a dinner for IASA members, friends, and family on Friday night. I will be adding the menu in the coming days. The cost per person is $75.00. The keynote roundtable follow-up ends at 8:15 PM at the Marriott Wardman Park; the dinner begins at 9:00 PM and is at the Omni Shoreham Hotel across the street. This gives everyone time to chat after the last panel as well as freshen up before attending the dinner. 
50th Annual Italian American Studies Conference Thursday, Nov. 2-Saturday, Nov. 4
— Call for Papers —
Faith, (Ir)reverence, and the Italian Diaspora Fifty Years of Italian American Studies
Marriott Wardman Park
2660 Woodley Road NW Washington, DC 2008
November 2-4, 2017
Submission Deadline: Friday, June 30, 2017
Upload/submit proposals to Submittable:
 https://italianamericanstudies.submittable.com/submit
For inquiries, please contact the conference committee at iasa.conference.dc.2017@gmail.com
The Italian American Studies Association (IASA) formerly the American Italian Historical Association (AIHA) celebrates its fiftieth year of academic inquiry into all things Italian and Italian American. In December 1966, a group of historians, educators, sociologists, and other interested persons met at the LaGuardia Memorial House in New York City and founded the American Italian Historical Association. Since then, the Association has grown exponentially to reflect the diversity of scholarship that now subtends Italian-American studies. The organization encourages independent thinkers, scholars, and academics, past and present, to help mark this milestone with their participation at the 50th annual conference in Washington, DC, November 2-4, 2017. 
This year's conference theme will focus on faith in all of its manifestations and will feature Dr. Robert Orsi as its keynote speaker. Dr. Orsi is Professor of Religious Studies and History and Grace Craddock Nagle Chair in Catholic Studies at Northwestern University.    
The conference is interdisciplinary in its perspective and methods. IASA welcomes scholars from all disciplines, especially those interested in the ethno-historical, religious, and psychological ramifications of faith as well as creative writers (novelists, poets, and memoirists), and visual-media artists. The conference committee will consider proposals that do not specifically address but may complement this year's conference theme.  
Please email an abstract of your individual presentation or panel proposal and include a brief biography and academic affiliation, if applicable. The abstract should not exceed 500 words. Include requests for audiovisual equipment or special accommodations.  
We encourage the submission of organized panels of no more than three presenters, not including the chair and respondent, and creative writers and artists of three or more presenters. All presentations are limited to 15-20 minutes based upon the number of people on the panel. An individual can participate in no more than two panels. If you are willing to serve as chair, please indicate that willingness in your cover letter.
All presenters, respondents, and discussants must be members in good standing of the Italian American Studies Association by September 15, 2017.
Possible presentation and panel topics may include but are not limited to the following:
Faith
Religion 
Religious Histories of the Italian Diaspora 
Literature and Religion
Italian Diaspora and the Arts
The Psychology of Faith
Atheism and Italians
Italian Americans Fifty Years Later
Italian Belief Systems
Italians and the Clergy
Italian Catholics/Protestants/Jews
Catholicism
Catholic Studies
The Social Sciences and the Italian Diaspora
For further information, please visit www.italianamericanstudies.net 
Now Accepting Abstracts and/or Proposals for the 50th Annual IASA Conference