IASA Houston Program DRAFT
IASA 2019 Houston Conference: October 31 through November 2
The Doubletree by Hilton is the conference hotel.
Room rates are $129.00 for single and double occupancy.
The conference Group SRP Code is
IAS

.
To make a reservation, please call 1-800-321-3232 or
click on the link below:
Doubletree by Hilton Houston--Greenway Plaza
6 E. Greenway Plaza
Houston, TX 77046
Keynote Speaker: Graziella Parati
Keynote title: "Italy as a Muslim Power: Libya in the Fascist Cultural Imagination"
"In his treaty "Fascist Social Politics for Libya's Arabs" (1938), Italo Balbo describes Italian racial policies established in Libya, the jewel of Italian colonial lands. The Italian governor in Libya between 1930 and 1939, Balbo was well known in Italy as a pilot, a soldier, and as a colonial administrator.  Delivered in 1938 to an Italian audience, Balbo's "alternative truth" about an "enlightened" Italian colonialism, Balbo's treaty is a propaganda document that touches upon initiatives that could lead some Libyans (those inhabiting the coastal area) to become Italian citizens: Italian Libyans, as he calls them. Historians have successfully torn Balbo's text apart, but none of their texts is as powerful as the novels and travel narratives written about Libya in the 1930s. In my talk I will focus on the works by Basili Shafik Khouzam and Knud Holmboe in order to read fiction as historical commentary. The goal is to  explore what Balbo's definition of citizenship and post-colonial domination has meant for Libya.
Bio:
Graziella Parati, the Paul D. Paganucci Professor of Italian Literature and Language is the Director of the Leslie Center for the Humanities at Dartmouth College. She usually teaches in Comparative Literature, in Italian, and Women's and Gender Studies and has served as chair of departments and programs: French and Italian, Comparative Literature, and Studio Art. Her scholarly interests are reflected in the books she has published: Public History, Private Stories: Italian Women's Autobiography (1996,) Migration Italy: The Art of Talking back in a Destination Culture (2006,) Mediterranean Crossroads: Migration Literature in Italy (1999,) Migrant Writers and Urban Space in Italy: Proximities and Affect in Literature and Film (2017); New Perspectives in Italian Cultural Studies. Volume 1 Definitions, Theory, and Accented Practices and New Perspectives in Italian Cultural Studies. Volume 2: The Arts and History (2012,) Italy and The Cultural Politics of WWI (2016,) and Migrants Writers and Urban Space in Italy: Proximities and Affect in Literature and Film (2017.) Professional collaborations have engendered a series of co-edited books: with Ben Lawton Italian Cultural Studies (2001), with Rebecca West Italian Feminist Theory and Practice: Equality and Sexual Difference (2002), and with Marie Orton Multicultural Literature in Contemporary Italy (2007). She has published articles that focus primarily on migration issues.
Her book in progress is titled: Un-Becoming Fascists: The Use of Political Autobiographies in Nation Building. The focus of this book is an analysis of the use of autobiography in everyday politics, starting from the obsession with autobiography in the Italian late 40s.
She teaches a variety of courses: A history of fascism (the course is titled "How to be a Fascist"), cultural studies and fashion, Italian American culture, film, travel literature, as well as courses in Italian on 19th and 20th century. Vermont Humanities has tapped into her expertise on the history of fascism and regularly asks her to give talks to general audiences.
Currently, she is devoting time to administrative work. Besides directing the Humanities Center at Dartmouth, she has been chair of the steering committee of the minor in International Studies and the chair of the task force for the reinvention of Dartmouth Press. She is also serving on the board of New Hampshire Humanities, and she is on the board of SRM University, Amaravati, India.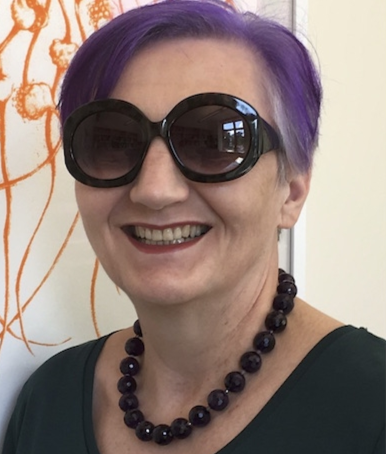 IASA Submittable Link for Abstracts and/or Panel Proposals Due Friday, May 17
Call for Papers for the 52nd Annual IASA Conference in Houston
52nd Annual IASA Conference in Houston
— Call for Papers —
Defying Boundaries, Rais(az)ing Walls:
Italian Americans Negotiating Borders in a Changing Ethnic Framework
Location: Doubletree at Hilton, 6 E. Greenway Plaza; Houston, Texas, 77046
Date: October 31-November 3, 2019
Submission Deadline EXTENDED: Friday, May 17, 2019
Upload/submit proposals to Submittable after February 1:
 https://italianamericanstudies.submittable.com/submit
For inquiries, please contact the conference committee at: IASAConference19@gmail.com
The Italian American Studies Association (IASA formerly the American Italian Historical Association AIHA) celebrates its fifty-second year of academic inquiry into all things Italian and Italian American. We welcome independent thinkers, scholars, and academics, past and present, to participate in its annual conference This year's conference theme will focus on borders, boundaries, and walls, both tangible and intangible that influence the lives of Italian Americans.
We encourage the submission of organized panels of no more than three presenters, not including the chair and respondent, and creative writers and artists of three or more presenters. All presentations are limited to 15-20 minutes based upon the number of people on the panel. Participation is limited to 3 presentations per panel; this may include academic papers, creative readings, and/or as a part of round table or respondent. If you are willing to serve as chair, please indicate that willingness in your cover letter. This is separate from your presentation(s).
All presenters, respondents, and discussants must be members in good standing of the Italian American Studies Association by September 1, 2019.
IASA encourages proposals in diverse formats, including round tables, debates, workshops, teaching sessions, and performances. We prefer fully formed sessions, although we also encourage people to submit individual presentations, as well as we encourage submission of individuals who would prefer to moderate or to comment. If this is your interest, please submit a CV and statement of areas of interest and expertise. We are especially interested in linking scholars across fields and we welcome participants from multiple disciplines, roles, and backgrounds. The conference committee will consider proposals that do not specifically address but may complement this year's conference theme. 
Guidelines for Proposals:
Sessions will be 75 minutes, and we will ask the presenter to limit her or his remarks to 15-20 minutes each, so there is ample time for Q&A and discussion. Proposals may be for one of three forms:
Individual presentation, paper, or talk.
Panel session or workshop, featuring multiple presenters.
Performance, reading, or screening of creative work.
Proposals should include:
Proposal title and a brief (250-word description)           
Suggested topic category (see list above)      
Brief biographical statement, affiliation, and e-mail     
Technology needs, if any.
Possible presentation and panel topics may include but are not limited to the following:
'Old World' vs. 'New World' immigrants: Examining the Italian Diaspora from the past to the present
The experience of the Southern Italians in Texas and the Southwestern United States
Migrations beyond the East Coast: From the Port of New Orleans to the Port of Galveston
Intersections with other ethnic communities of Texas and the Southwest; intersections with other ethnic/racial communities
Maintaining ethnic traditions: St. Joseph's Day tables, folk music, feste
Contributions to the visual and aural arts in crossing, defying, eliminating borders
Italian-American literary and artistic productions in Texas and the Southwest: influences, settings, voices
Keeping the faith in the land of liberation theology and Black liberation theology
The influence of the Italian immigrants of the brain-drain on businesses and the professions as well as the established Italian Americans in Houston (and Dallas)
The influence of mafias outside of the East coast moving west; the Mafia in NoLa/Galveston/Houston
Italian Americans in the service (armed forces, NASA, etc.) from Basilone to Schirra to Pace
The political and social dynamics of Italian migration, past and present, against the realities of communities of color, crossing borders today
Sicilian Italians in Houston
Calabrian Italians in San Antonio and Dallas
For further information, please visit www.italianamericanstudies.net
2019 Awards
2019 Book Award Winner
Louise DeSalvo, The House of Early Sorrows
Honorable Mentions:
John Domini,
The Color Inside a Melon
Jennifer Martelli,
My Tarantella
 
2019 IASA Memorial Fellowship Winners
Ryan Antonucci, University of South Carolina
Building a New (Deal) Identity: The Evolution of Italian-American Political Culture, 1910-1936
 
Anthony Mitzel, University College London
Ephemerality and Diaspora the Memes of Production in Italian American Culture
2019 IASA Conference
Travel Grants
Ryan Antonucci, University of South Carolina
Alessandra Balzani, California State University, Long Beach
Brandon Bisby, California State University, Long Beach Leslie Chavez, California State University, Long Beach
Emily Cota, California State University, Long Beach
Dario De Palma, McGill University
Abigail Gonzalez, California State University, Long Beach
Anthony Mitzel, University College London
Federico Tiberini, Florida Atlantic University
Key Dates & Registration
All presenters must register and be members of IASA for the year 2019; early registration is until  Sunday, September 29. On Monday, September 30, late registration will be $200.00
Late Registration Fee:
Registration Fee:
Adjunct Faculty Fee:
Student Registration Fee:
Farewell Banquet
Saturday, November 2:
Conference Dates:
October 31-November 2, 2019