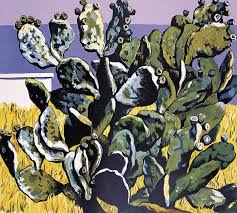 The Center for Italian Studies at the University of Pennsylvania will host an international conference to celebrate "Sicily: Language, Art, and Culture", 11-12 February 2016 Sicily, land of culture, art, cinema, literature; land of travellers and dreamers, of artists and thinkers; land of division and unity. Sicily presents the peculiar characteristics of an island with its own complex reality, distinct from Italian "continental" reality and yet linked to it. The conference aims at exploring Sicily in all aspects of its history and culture, in itself and in relation to the rest of Italy and to the world, from its most ancient traditions to present debates, to its hope for the future.
Featuring presentations by Chiara Mazzucchelli, Fred Gardaphe, George De Stefano, Gaetano Cipolla and other scholars, the themes of discussion will include:
1) Sicilianity and Sicilitude
2) Language and Literature
3) Visual Arts and Music
4) Cinema and Theater
5) The Sicilian Diaspora
6) Popular Traditions and Modernity
7) Gastronomic Tradition
8) Political and Economic History
The conference program will be available shortly.
Conference registration: Faculty/ Professional: $100; Student: $70
Registration is required only of speakers by January 15. Attendance is free to the general public.
More information about the conference and registration:
http://www.sas.upenn.edu/italians/event/2016/02/sicily-language-art-and-culture